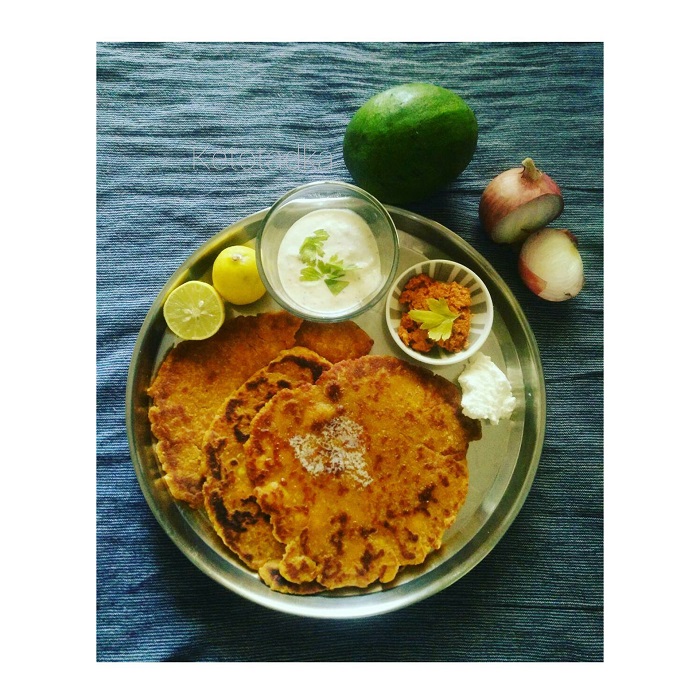 How many of you seriously hate eating avocados raw and plain ? Here is a pretty simple recipe to make Keto Avocado Parathas in just 3-4 simple steps.
I love eating them plain with some salt and pepper, but who does not want a flavorful Avocado ? I mostly make Chocolate Avocado Smoothies and Avocado bars ( there are tonne of recipes on Martina's Ketodietapp blog and also many on Melissa's blog too.  Especially the Avocado bars, they are to die for !
Why Avoacado Parathas ?
Now, the inspiration for this recipe is from one of my blog readers who hates eating Avocados plain. I wanted to try something where I can use the goodness of the avocado and magic of Indian spices. Now, I have made a Paratha recipe already where I used fenugreek leaves to make a naan which gives it a altogether different flavour. You can check that here.    By the way, if you are not an Indian, you are wondering what is a paratha ? Know what it is here. 
What will you need for the recipe ?
When it comes to a paratha or a naan recipe, people get tensed over the rolling part; as the dough does not hold together and often crumbles. But , if you just consider it rolling in whatever shape you like and then cut off the edges by keeping a circular mould over the rolled naab, it won't be a problem at all. So, ladies and gentlemen ! Do no worry about the perfectly rolled Naan/ Paratha. (NO ! And also if you can roll it well, it does not make you an ideal bahu either ! 😛 😛 )
You will need low-carb almond and coconut flours, a riped avocado, and some Indian spices and if you have it- A rolling pin ! What quality of flours you use gives you the result of the dish. I make it a point that I use this Almond flour and Coconut flour, so that it is not a mess ! Also, a good psyllium husk will help it bind together. Also, I use a Silicone Baking mat nowadays for rolling the low-carb doughs, it does not stick to the surface and I need minimal coconut flour/almond flour to flour it.
Now, let us get to the recipe !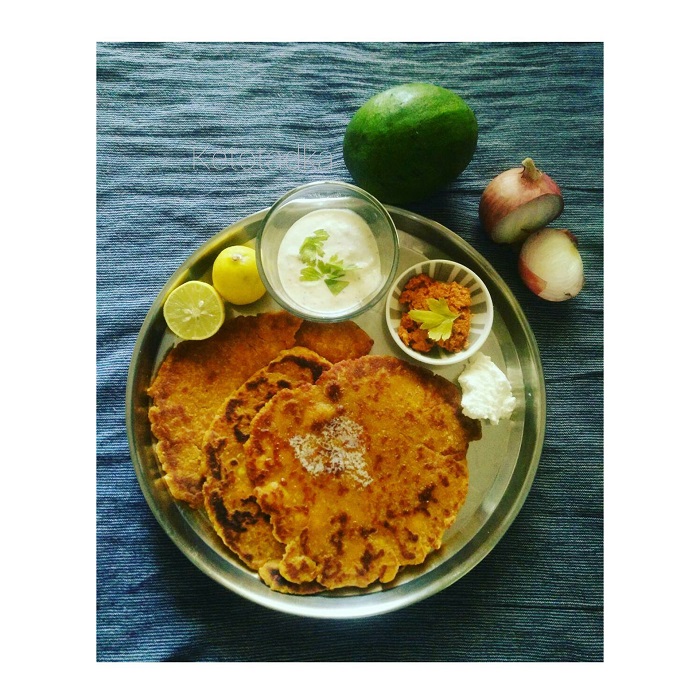 | | |
| --- | --- |
| | |
Mix the almond flour, coconut flour and psyllium husk with all the dry spices, 1 tbsp oil and the avocado mash.

Add 2 tbsp of warm water or adjust accordingly ( see the consitency ) to form a dough . Keep it aside for 45 minutes.

On a flat surface, take a medium ball of dough and roll it with a rolling pin

Take an iron skillet, add 1 tbsp pf oil or ghee and let it melt. Lift the paratha gently and place it on the tawa/iron skillet. Let it completely cook on one side for whole 3 minutes and then flip and cook for another 3 minutes. Serve with a dollop of white butter on top and spicy coconut chutney (recipe below)
Grind all the ingredients together with 2 tbsp of water.
Nutrition Facts
Serving Size 1 paratha
Servings Per Container 3 parathas
---
Amount Per Serving
Calories 218 calories
Calories from Fat 142.2
% Daily Value*
Total Carbohydrate 17.5g
6%
---
*Percent Daily Values are based on a 2,000 calorie diet. Your daily values may be higher or lower depending on your calorie needs.