Low carb Peanut curry for Mahashivratri, Ekadashi and Navratri !
Peanut curry is a Maharashtrian dish made on fasting days like navratri, mahashivratri and Ekadashi.  Since my family fasts on these days, I made this curry low carb for all the people fasting on these days.
So, you don't fast ? Me neither ! I had it because it was too delicious 😛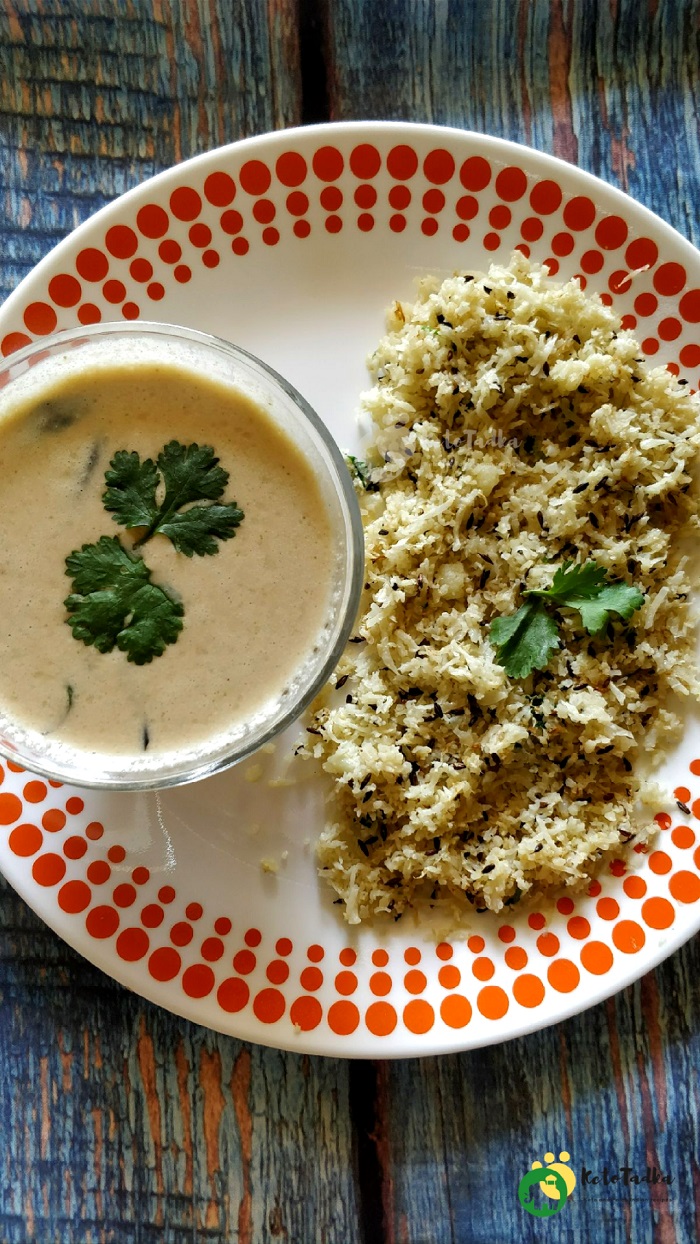 Mahashivratri, which literally means The Great Night of Shiva– is a Hindu festival, celebrated in the states of  Maharashtra , Punjab, Gujarat, Andhra Pradesh, Karanataka, Kerala, Tamil Nadu and Telangana . It is a major festival in Hinduism, and marks a remembrance of "overcoming darkness and ignorance".
Significance of Mahashivratri-
Maha Shivratri was the day when Shiva drank poisonous negativity to protect the world. It is mentioned in several Puranas. Different mythologies are associated with the festival, but all mention fasting and reverence for icons of Shiva such as the Lingam. Several people perform panchang-abhishek using panchagavya- milk, butter, ghee and sugar, meaning Shiva is proffered with wood-apple leaves, cold water and the panchagavya. 
If you want to read more about the festival, click here.
Maharashtrian eating associated with the festival-
People generally eat sattvik food when it comes to this day. Fruits, yogurt, dry fruits, peanuts, honey, tapioca are some of the food items. Maharasthrians make Peanut curry, Vari cha bhaat, batata sabji  on this day. Danyachi amti is a very famous dish in my family. There hasn't been a single shiv ratri without this curry. It is best taken with vari cha bhaat , but I had it with cauliflower rice 😛
Nutrition Facts
Serving Size 1 serving
Servings Per Container 5
---
Amount Per Serving
Calories 156
Calories from Fat 130.5
% Daily Value*
Total Carbohydrate 5.7g
2%
---
*Percent Daily Values are based on a 2,000 calorie diet. Your daily values may be higher or lower depending on your calorie needs.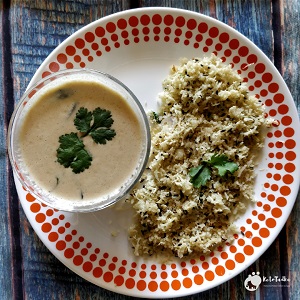 | | |
| --- | --- |
| | |
First roast the peanuts on a girdle until they are slightly dark. Let them completely cool.

In a grinder, add the toasted peanuts along with coconut, cumin seeds, ginger and chillies. Add 2-3 tbsp of water to bring it all together when grinding.

In a saucepan, melt the ghee. When the ghee is hot, add the cumin seeds and curry leaves. Let the flame be medium or else tadka will be burnt.

Add the peanut paste, mix well. Add 2 cups of water and let it boil.

After 1 st boil, lower the flame; add salt if desired and switch off the flame.

This is best served with cumin cauliflower rice.
Ketotadka is a participant in the following affiliate programs: Amazon Services LLC Associates Program, These affiliate advertising programs are designed to provide a means for sites to earn advertising fees by advertising and linking to amazon.com
NUTRITIONAL DISCLAIMER
Please note that I am not a medical or nutritional professional. I am simply recounting and sharing my own experiences on this blog. Nothing I express here should be taken as medical advice and you should consult with your doctor before starting any diet or exercise program. I provide nutritional information for my recipes simply as a courtesy to my readers. It is calculated using Myfitnesspal app and I remove sugar alcohols (erythritol and xylitol) from the final carb count and net carb count, as it does not affect my own blood glucose levels. I do my best to be as accurate as possible but you should independently calculate nutritional information on your own before relying on them. I expressly disclaim any and all liability of any kind with respect to any act or omission wholly or in part in reliance on anything contained in this website.
© Ketotadka.com 2018. Unauthorized use and/or duplication of this material without express and written permission from this site's author and/or owner is strictly prohibited. Excerpts and links may be used, provided that full and clear credit is given to Ketotadka.com with appropriate and specific direction to the original content.