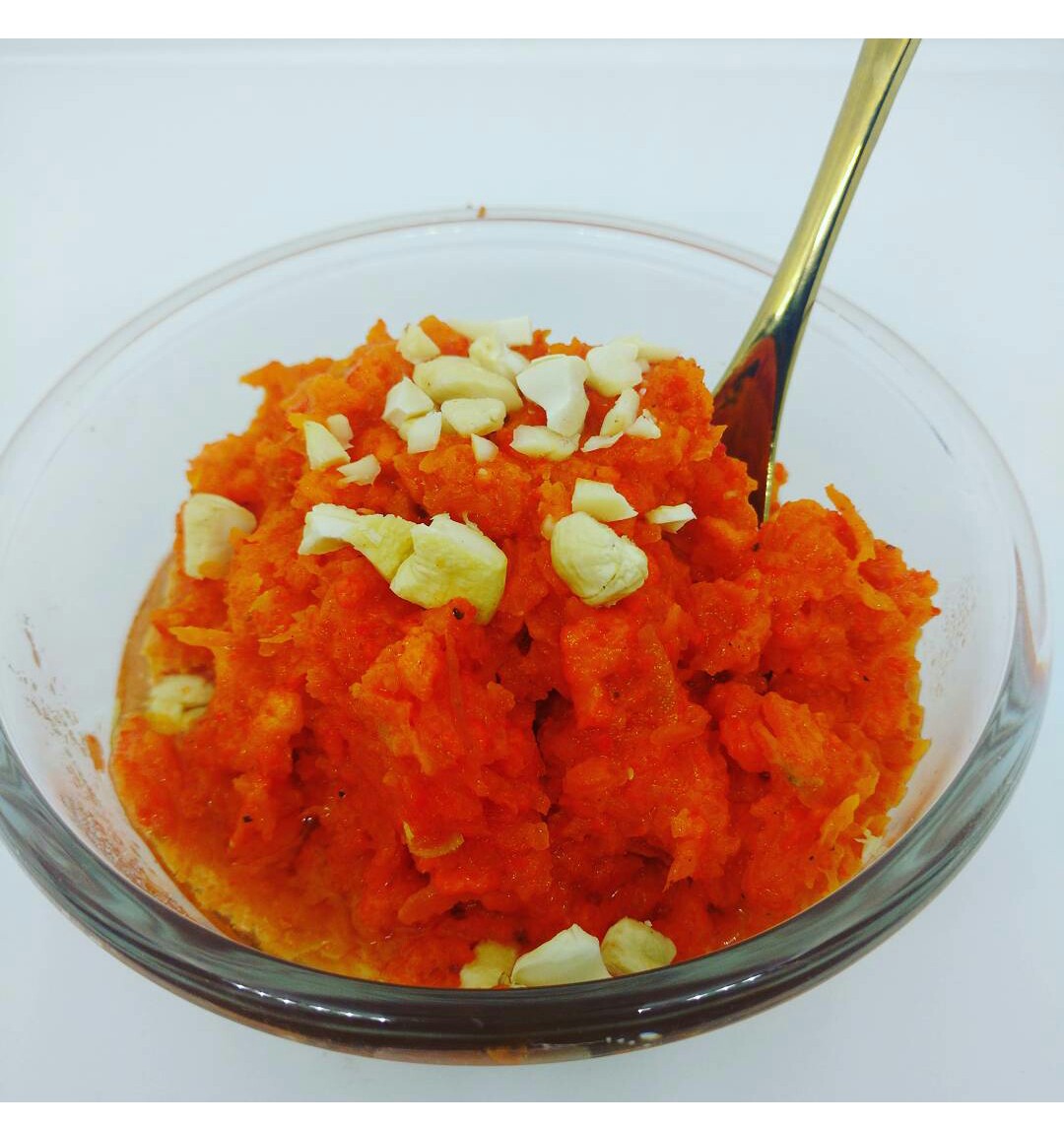 | | |
| --- | --- |
| | |
Take the ghee and melt it in a pan.

. Add the grated pumpkin and stir in the ghee for about 3-4 minutes.

Add the coconut milk and let the mixture reduce. It takes about 8-10 minutes. Keep stirring or the pumpkin sticks to the pan. Add the crushed paneer. The paneer gives it more rich texture and also resembles using khoya.

Add the cardamom powder and mix well for 3-4 minutes.

5. Garnish with cashews .