Keto Sweetened condensed milk / Low carb sweetened condensed milk recipe –
Hey guys ! This low carb sweetened condensed milk is something you will need for almost all of the delicious Indian recipes. I have used this for almost for 3 very important upcoming recipes and the results are just amazing !
My version of the recipe does not use coconut milk unlike some recipes on the internet. It requires just butter and heavy cream and you are set to make so many recipes using this as a base.
Let's get to the recipe !
Upcoming recipes on the channel and blog with the Low carb sweetened condensed milk :
Keto Rabdi ( Version with coconut milk already available)
Low carb / Keto Strawberry fudge/ Barfi
Keto Strawberry Icecream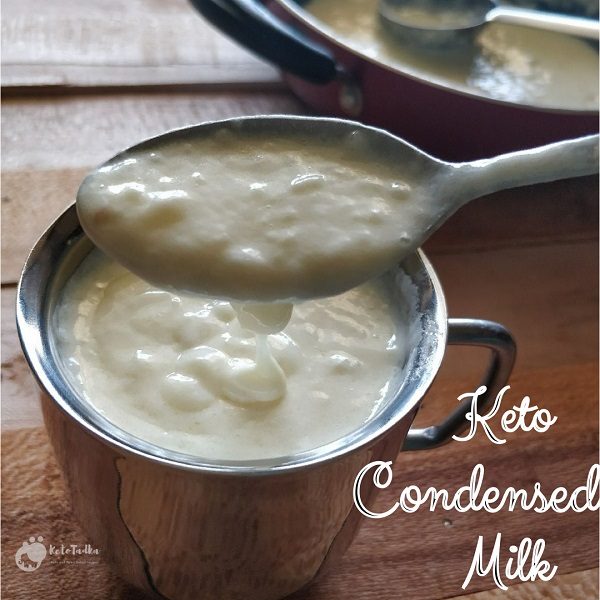 | | |
| --- | --- |
| | |
Melt the butter and add the heavy cream. Add the xanthum mix after ( see the video ) after the first boil. Mix well and let it boil for 15 minutes.

Keep on stirring and prevent it from sticking to the pan. Keep the flame at medium high. Mixture thickens within 15 minutes. Add the sweetener

Let it simmer for 5 minutes and cool for 30 minutes. Use it in any of my upcoming recipes or any recipe which requires condensed milk.
You can use fresh cream in place of heavy cream, but I haven't tried it .
You cannot skip xanthum gum.
I use this xanthum gum- http://amzn.to/2FfLqye