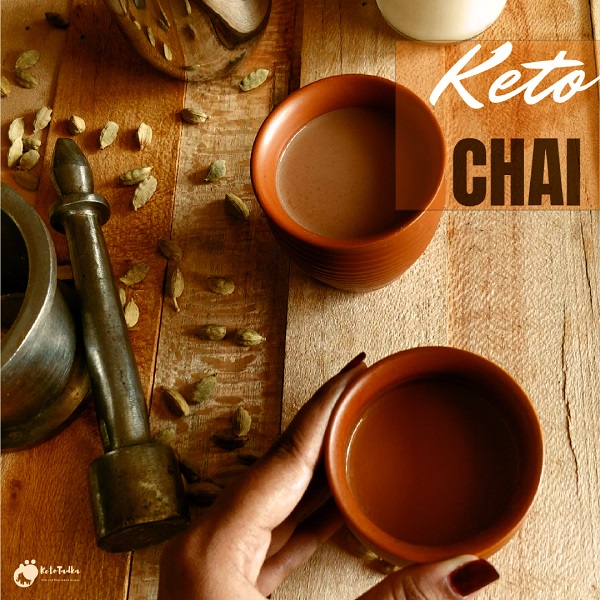 Keto Bulletproof chai Tea latte recipe / Dairy-free Chai tea latte mix :
Craving some kadak Chai this winter ? This is an authentic, rich Indian Chai you will ever have !
I am from India, and was brought up with the culture of starting the day with Chai where your mornings are incomplete without Chai, the day is dull and all the morning kick has just died !
Today, I am sharing this fail-proof recipe where the end result is a delicious cup of read-deal Chai !
Why whey ?
Since I started keto, I missed Chai badly but still made it with cream and water with the tea powder. To be honest, I have seen some people enjoy it but for me it was an absolute disaster. It had an empty feeling with no milky taste but a really ridiculous aftertaste of cream, and it was something I hated !
Recently, I started experimenting with some flavours and ingredients, and as the winter is here; I needed a right cup of chai very badly. So what could be used to get that milky rich flavourful Chai ?? Cream was out of question , only thing on my mind was Milk powder which is obviously not keto ! So, my invention of adding unflavoured whey to the Chai ! And trust me, it does miracles to it ! So claps for me, yayy !!
So, let us get to the recipe and you should really make a perfect cup of this Dairy free Chai tea latte / Keto Bulletproof chai tea latte right away !
Here is the Youtube recipe , and below are the exact measurements :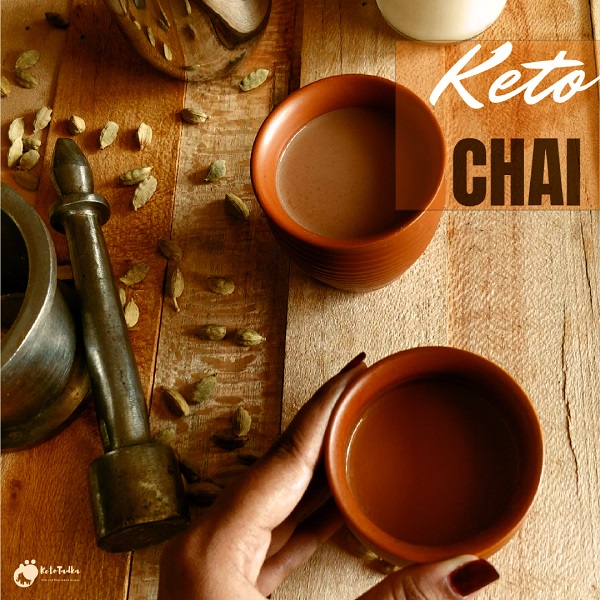 | | |
| --- | --- |
| | |
Take a mortar and crush the ginger and cardamom. These two are the USP of a great Chai. Do not skip this.

In a pan, add almond milk, whey, water, tea powder and the crushed ginger and cardamom. Mix well.

It is okay if the whey doesn't dissolve properly, as we are using it to add that milky flavour to that chai. If you want to skip whey, double the cream but I don't guarantee that milky taste desired in a Chai 😛

Bring it to 3 boils, add the sweetener, wait for one more boil. Remove from the flame and strain the tea ! Enjoy !!
Want it to be dairy free ? Skip the cream and double the whey.
Want it to be bulletproof and do not want coconut oil? Add a tbsp of butter.
Unflavoured whey protein Isolate- Unflavoured whey for the chai
(I use isolate very rarely and only in small amounts)
Nutrition Facts
Serving Size 2
Servings Per Container 1
---
Amount Per Serving
Calories 54
Calories from Fat 38.7
% Daily Value*
Total Carbohydrate 1.1g
0%
---
*Percent Daily Values are based on a 2,000 calorie diet. Your daily values may be higher or lower depending on your calorie needs.