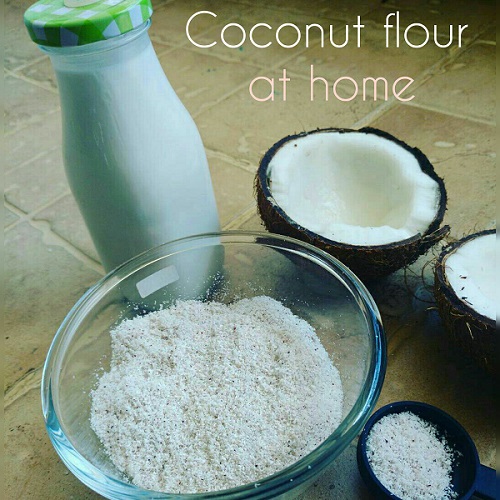 How many of you want to seriously cut down the cost of keto for the month ? Try this so so easy recipe of coconut flour at home with few steps and just 30 minutes of your time.
This recipe will help you to reduce the cost of coconut flour substantially. As around buying Rs.100 of coconut meat will give you 100g of coconut flour. The best part of making this flour at home is you can easily make Keto Rotis out of this flour. I usually make the dough differently with this flour than the ready-made flour. I have included the recipe with video this time , to help you make Coconut flour and also Keto rotis with this flour.
Let's straight jump to the recipe.
Watch the process on Youtube here :  Coconut flour at home
Coconut flour at home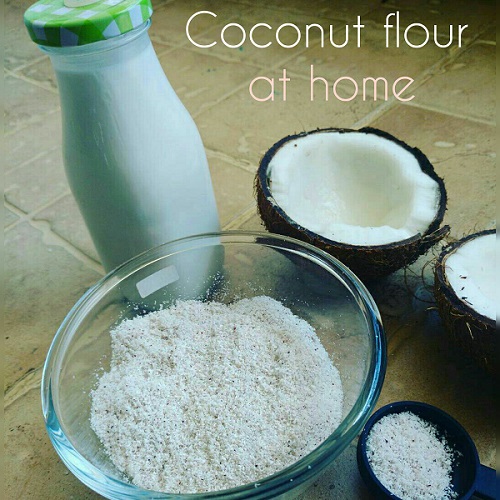 | | |
| --- | --- |
| | |
Take the coconut meat and water in he mixer and grind for 1 minute

Place muslin cloth over a big bowl. Drain the mixture in the cloth and squueze out the liquid.

The liquid is coconut milk. Keep it aside.

Squueze as musch water you can. The mass inside the cloth is actually moist coconut flour.

To remove moisture from the flour, spread it as a thin layer on the parchment paper and bake it at 150c for 18 minutes. Alternatively, if you do not have oven, place a skillet on low flame, spread the powder and keep stirring it until all the water has evaporated. Make sure the flour does not turn brown.

After drying, the flour is still coarse. Grind it till it forms a fine texture. I do not have food processor or a powerful grinder, or else the flour could still be very fine.

Store it in an airtight container in the fridge for about 3 weeks.
If you do not want to make this at home, simply buy from amazon by clicking the image or buy from button :