When you start a ketogenic way of eating, you find your sugar cravings get severe in the start. We must understand that this is normal and cravings gradually go. But for someone like me, I get sugar cravings too once in a while. That's where sweeteners come into picture and you need a guide to select the best one. 
If I had to suggest best ones before going deep into the topic, I would suggest getting
Stevia or Erythritol

, because they don't spike insulin or sugar levels that much, are naturally occurring and do not have many side-effects.
Whichever sweetener you use, using them once or twice a week is recommended. If you have to use it regularly in your coffee, consider buying liquid stevia drops or get used to bitter black coffee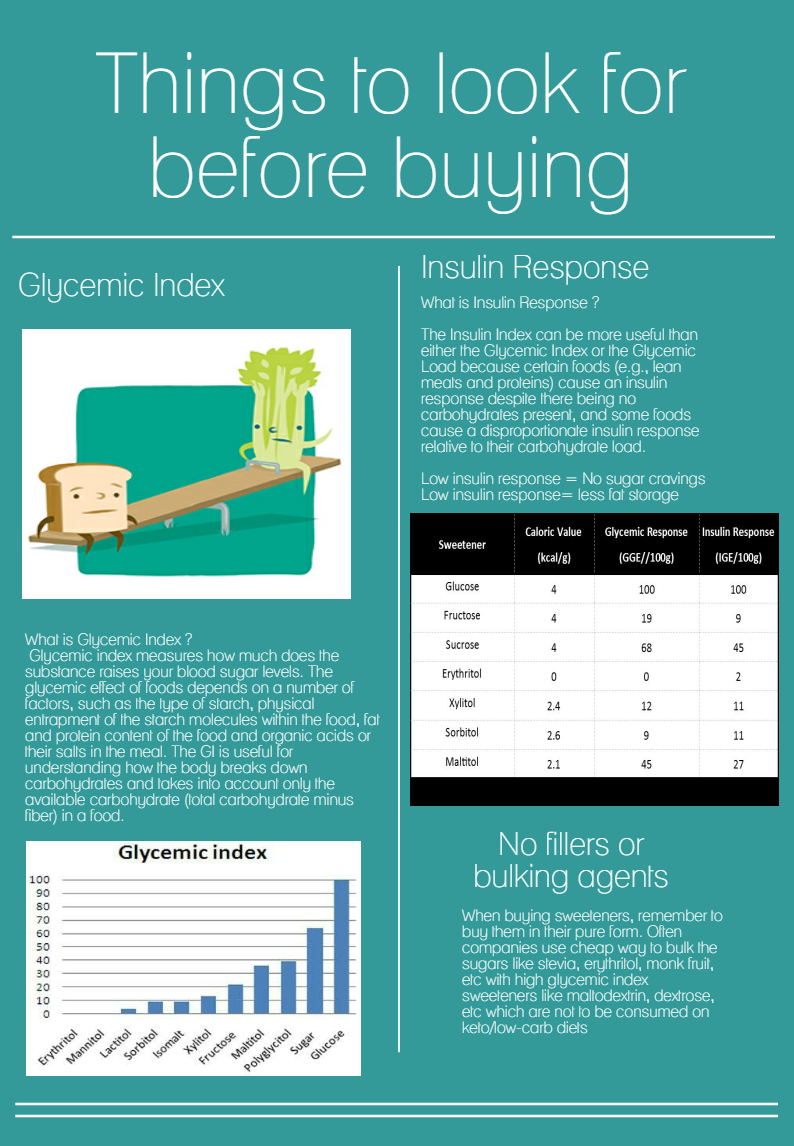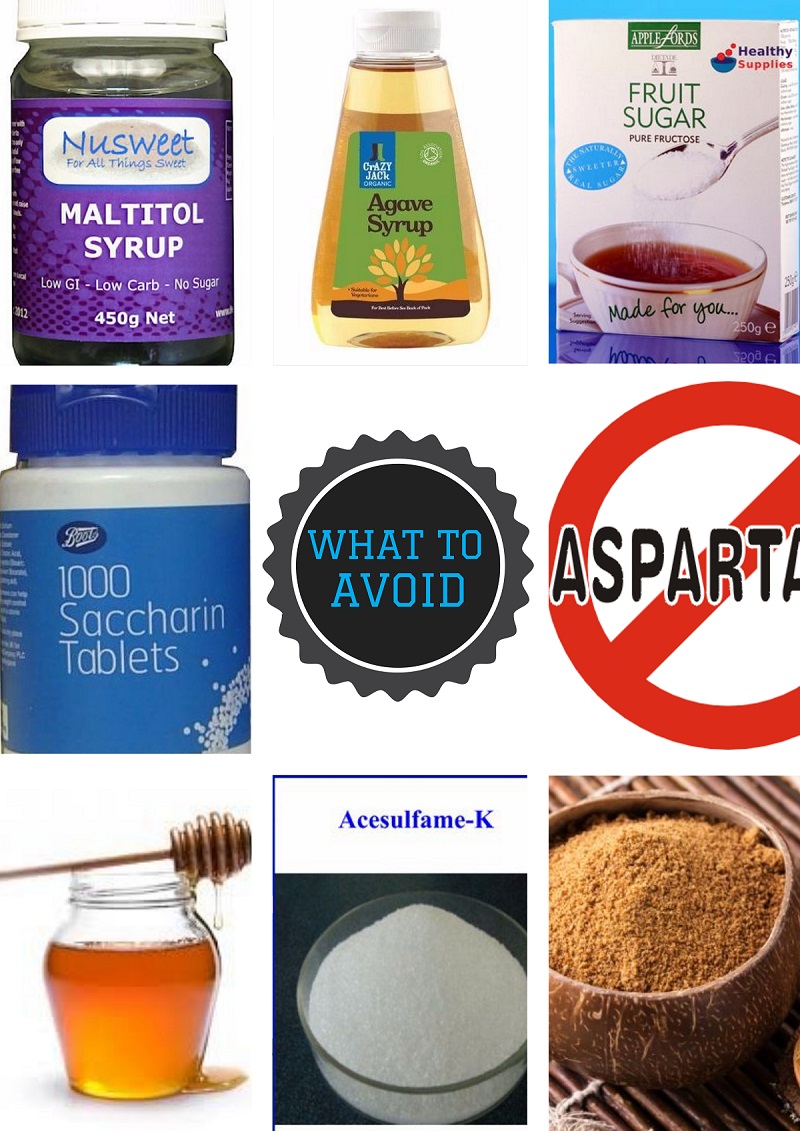 Recommendations :
1 ) STEVIA : 
Always prefer buying liquid stevia over powdered forms
 

Following are some really good Stevia to buy :
1. Liquid stevia drops –
I use these Zevic stevia drops 250 Servings in my bulletproof, smoothies, cakes, almost everything. It does not have bad aftertaste like other brands and you just require a single drop for a small cup of coffee or smoothie.
I have also tried these Sweetherb liquid stevia drops ,has bitter aftertaste but still better. Try them to see if you like it.
2.Powdered stevia –[Does not have bulking agents]
 Honestly, buying cheap powdered stevia is bad because of the bulking sweeteners the company uses. Those are high GI sweeteners which impede weight loss and your chances to stay in ketosis. But the one from  Zevic powdered Stevia 200 grams is a pure stevia extract and really good for all the purposes. Other brand like So sweet stevia powder is also best if you want another option.
 3. For people outside India-
  These are 2 best liquid stevia you can buy Amazon.com store-   SweetLeaf Sweet Drops  and  
NuNaturals NuStevia
 2) ERYTHRITOL-
Buy pure form of erythritol without any bulking agents
Some really good Erythritol powder available in India are as follows :
When you look for buying erythritol, look for the powder without any bulking agents. The powdered forms like So sweet erythritol powder 500 grams is what I buy to make almost all of my dishes. I love stevia but I would love to buy erythritol especially because it does not have an after taste and also because I use it sparingly. If you want sweetener for everyday use in your coffee and also for baking, I suggest you buy Stevia as well as Erythritol.
So sweet erythritol powder 250 grams  .If u buy 500 grams, it is Rs.50 less. If you buy 1kg, it is again only 750Rs per kg ⇒ 1KG Erythritol
For people outside India-
 Now foods Erythritol is what has good reviews. 
 3
. Monk Fruit Sweetener (GI : 0, Low insulin response)
NOT AVAILABLE IN INDIA AS OF NOW. But you can order the same from Amazon.com, they ship in India too.
Recommendations for people outside India / People in India, they ship here too : 
4. XYLITOL- 
I would not advise the use of xylitol. It nearly tastes same as sugar and is required in less quanitities than Xylitol . Having too much of  the sugar causes stomach distress. If you have to use it, use it sparingly and consider buying this brand.