Note : I am starting a series about my depression and I am writing my thoughts and possible solutions to tackle it.  If there is anyone out there, reading this and can relate to this, I would be so happy.  This was hard, writing it down, sharing it with you, was hard. But, I needed to speak my truth. I want no sympathy or pity from any of my reader towards my thoughts. I am in very  much better place now and I am slowly reaching there. The thoughts expressed are my own and my experiences with childhood trauma. I could come out of it, because I chose to fight than play a victim. But the process wasn't so easy. I am dividing the posts in a series and this is going to be a long talk, stay with me 🙂 
It was nearby the beach , I was making a fool of myself and Heer , Nabha , Swati , Jagruti Cannot stop laughing ! I was searching for Shireen everywhere but couldn't find her. It was wet, something was. The first three buttons of my cotton shirt were open , and the shirt was white, a see-through and I was drenched in water. I remember a part of my ankle and some pebbles pierced in my skin making a beautiful flower-like impression. I begin removing the pebbles, each time it pains . I  wonder why are there pebbles and not sand on this beach ? Well, there is water , lots of it ! And there is wind too , but I see no sand ? Is this a beach ? I think so.
So Swati tells me how my breasts look droopy, that I should get a new bra! She is blunt, this one ! Not that I mind, not even a minute of the time I am with her and others.
I began adjusting my shirt so as to not make my nipples visible. It wasn't awkward though, I am comfortable doing it in front of them. But, Some of the boys start staring at my breasts and those are my friends too by the way; and I just get shy and ask them to look away. We all laugh . The place is echoed by our laughs. I also start wondering how do echoes happen on the beach. Well it wasn't a beach, was it ?
It was dark already when we start to pack our bags, and I am still making a fool of myself. Cracking some jokes, making people laugh – you know things people do to be comfortable and make other laugh ? Yeah, that was me. I instantly felt very safe , very normal. A feeling so warm and protective , that my heart just wants the moment to stop. I so much want to live this moment everyday , I want to save this moment the way I used to catch the fireflies and keep them in jars. I want this to be in my jar. I heave a sigh of relief and feel something wet dropping on my face.
I touch my face. It was wet , but why ? I touch it again, feeling my skin again and it feels the same. It wasn't raining, and my face was covered in water. I begin to wipe my face with my hands and I feel the water again. I wipe it again, but this time hurriedly. What is it ? I taste something salty. This isn't rain, these are my tears. My heart starts to beat faster ,I wipe my face again and again. I feel the heart pumping blood this time, not Everytime you hear your heart throbbing. This is something else. I have a huge jerk in my brain, a jerk that feels like a lightning bolt in my brain. A electric current enough to electrocute me , a current enough to bring a person to life from death. Yes, a current enough to wake me up.  I am finally awake.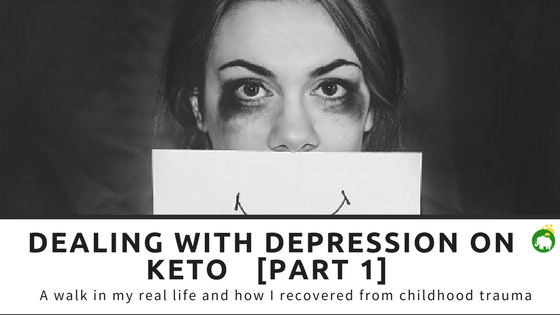 This is how a person suffering from depression and anxiety attacks wake up and my perfect day at the beach or something like a beach was a dream. I open my eyes and I start crying even more. This time loudly. I am definitely not sobbing, this time it is loud. I was wailing , like a widow would over her dead husband's body. I feel a huge elephant on my chest, as if the elephant thumped it's feet on my chest.  I grab the middle of my chest with both my hands and I think I am dying.
I was so loud, I hear some footsteps coming towards me. Someone opened the door , saw me, closed it. I hear the door thumping against the wall besides it. I can feel the rage ;  there is a slight shiver in the windows with the huge thump. I recognize this person, this is my brother. I come to my senses and I am wide awake. I stop crying and wipe my tears, hurriedly this time . I didn't want them to hear my sobs, I am strong , remember ?
I opened the door, I had to apply a huge pulling force to open it . (He closed it so tight , so as to never open it again) I rushed to the wash-basin and begin splashing water on my face. I dry it with a towel nearby and see closely in the bathroom mirror. The eyes are swollen and red; she is going to know I cried. My mum…
I am angry at myself, to cry again this morning. I should not let them smell my weakness, yes, crying is a weakness ( I thought so)
I go to the kitchen, put some bananas, sugar and milk in the blender and make a smoothie. I give some of it to my mum, looking away from her and pretending I am in a hurry; I rush back to the kitchen. I hear her words, not clearly, from her bedroom. I pretend that I am not able to listen to her properly and scream " What ? " All our conversations are like this, in fact half of my relationship with her is me or her screaming "What ?" from other room. She said this " It was good, but little more sugar would have made it tasty." I pretend to hear it like this " What did you say – It was tasty,eh ? I know, Bananas are great in a smoothie" I knew exactly what she had said and it meant that once again, she didn't like the smoothie and there is always a "scope for improvement" she says ! I knew she has rejected me , yet again. She has turned down one more thing from the 10,000 things she turned down since I was born.  " I should do something wonderful to please her tomorrow, maybe the butter chicken recipe Rahul loves" whispers my mind. I am plotting a recipe in my mind to make it with steamed basmati rice. This a plot to please her, to hear her say " It was okay" I hurry to the nearby store to get butter. We didn't have butter because she believes butter makes us fat. We have sugar-free ice-cream though, lots of it ! And by the way, Rahul is my boyfriend. We are together from 7 years. She is surprised, my mum that we are keeping this from last 7 years. She always is and says that too. Oh she is very vocal. If you lean a little closer, You may hear her words piercing my heart.
Well, I have the smoothie and we gather in our living room. They are asking me to give 20,000 Rs;  I rush to my cheque book.  I write a cheque and we talk about the days we spent in Kolhapur, my village. They say they miss the "service" offered by my aunt and they are good people, we should send them money to grow more sugarcane and buy fertilizers because they will "offer their service" once we go there in May when I get a leave. Yeah, they call the love my aunt showers on us "A Service" and they should oblige if we give them money. I keep the cheque on the table and go to take shower. ( Crying inside and wondering how my aunt must feel ). They get up as well, mom goes in the kitchen, brother goes to play cricket and we pretend nothing has happened . I get no questions– why I was crying my heart out, why they heard me shutting and opening the door 20 times last night and why were my eyes swollen and red. They think they did a giving task this day. They are kind enough to pay my aunt so that she continues to oblige and "offer her service" Yes, we are a very kind-hearted family ! (I am crushed)
This is how my day looked like , well all my days looked like before December 2016. It started from July 2013 and it was the same till December 2016. The days were similar before that too, only I started realizing it from 2013.
Talking about my dream, it were my repressed memories. Or something I can never make sense of. If you are wondering who is Shireen, Nabha, Swati, Heer- they are my school mates. (Not friends) And I don't say it with sarcasm, these are people I couldn't make friends with. Why you ask ? I wasn't allowed to. They were bad, said my father. (Late father- correction !) I still have nightmares of him, so in my head he is pretty much alive. He never went.
The comfortable feeling of me laughing over Swati's comment (of my droopy breasts ) was me longing to accept constructive criticism. I am not a bit offended, I laugh it off and even hold by breasts up with my hands and adjust my bra to make them look perky and we all have a laugh ! I really laughed so loudly. I was normal. Just 4 friends laughing about it, things that teenage girls do. Giggle. Me wearing my see-through shirt, and not ashamed about it was myself accepting my body. I adjust my shirt comfortably, not thinking for a minute that I should be ashamed about my breasts and it is a sin to show your breasts. Not without a dupatta !
My dream is exactly how I wanted to feel. It is how I wanted to be, my school life I mean.  Instead, I was this girl, always in a messy school uniform which is wrinkled and never ironed. I am in 5th STD- my hair are not tied in a ponytail, my hair is cut very short, so as to not attract any male attention and because our maid doesn't have to comb my hair and pleat it (She charged extra when I Had hair over my shoulders and had to tie them and my Mom won't touch me ).
The hook of my frock which is not in it's place and I cover it with a sweater ( worn in summer) and tell my teacher I am not well. ( I AM FINE !) If anyone took away my sweater, they would have seen my fat and ugly thighs (also the scabies I have near my inner thigh) Yeah, yuck ! I cannot show this to my mom as she comes home late at 9pm and I am not supposed to "trouble" her because she works hard and She screams if I went near her. My father cannot know, of the scabies I have, because last time I went to him because it was painful- he grabbed me by my hair, took me before our maid and employees ( Yeah, we had 7 employees for housework and helping my father's legal work left at home- He was well-known lawyer) and showed them my inner thigh and slapped me tight 3 times. The employees laugh and nod in disappointment; (they would  nod even if my father made a stupid joke- because he was the boss)  I look away from them and bow my head down and cry. He hits me again ! I bleed badly from the inner part of my thigh, I am definitely dying this time. (It was me menstruating for the first time, before our employees) Yes, I became a "woman" at the age of 11-12.
So, I always wanted to feel the way I Felt in my dream, safe and accepted. I still do. That is why I couldn't make friends with anyone. There are many well-wishers , but not a trusted friend. Because I wasn't allowed to. "I cannot trust people,"  he said. They are going to outsmart me and know my secrets, the secrets to top exams every year ! The secrets he felt will destroy my career. He didn't know the secret of my huge academic success was him, his beatings actually. I WOULD BE KILLED IF I DID NOT RANK NUMBER 1. Yes, he said that whipping the leather belt over my legs. He died 11 years ago, and I cannot make friends still. He never went, you see.
The same day, the day I have the dream- I want to forget about this asap ! I go explore Zomato and I see the restaurants serving Chicken Biryani. I order a biryani, with 1 Chicken lollipop. I also call the ice-cream shop in my town, it is 5 kms away from us. I force him to deliver me tender coconut ice-cream by paying him 90rs extra for delivery. I need something to wash the biryani and lollipop away, so the ice-cream. I will eat it till it numbs my senses. Till it makes me drowsy enough, so that I sleep and forget all about it.
I sleep from 1:30 pm and wake up next day at 5.30am ! I am happy, so happy I didn't have to face my mom again and slept through it ; I smile- for 5 seconds. I soon realize and remember yesterday's episode – I ate 3000 calories. My saddlebags have balooned up, I AM FAT ! YET AGAIN. I am going to eat 1 roti and boiled chicken today, I promised myself. Only to break it 3 hours later with a Ferrero rocher. Well, not 'A' Ferrero Rocher- 15 of it ! I am disappointed. I lose again.
ANKITA = 0 | LIFE= 100.
So, to sum it, this picture below was my life. If you are still here, reading patiently, here is where my post begins to talk " About the dealing part" Sorry to draw a real picture of how my life was, and to make it long. But, I had to. I wanted you to know what is childhood trauma and what is physical abuse . I wanted you to know how my life looked with  a narcissistic mom , how it looks when you are neglected for 27 long years and how it is to feel alone, miserable and invisible. Hope I drew a clear picture.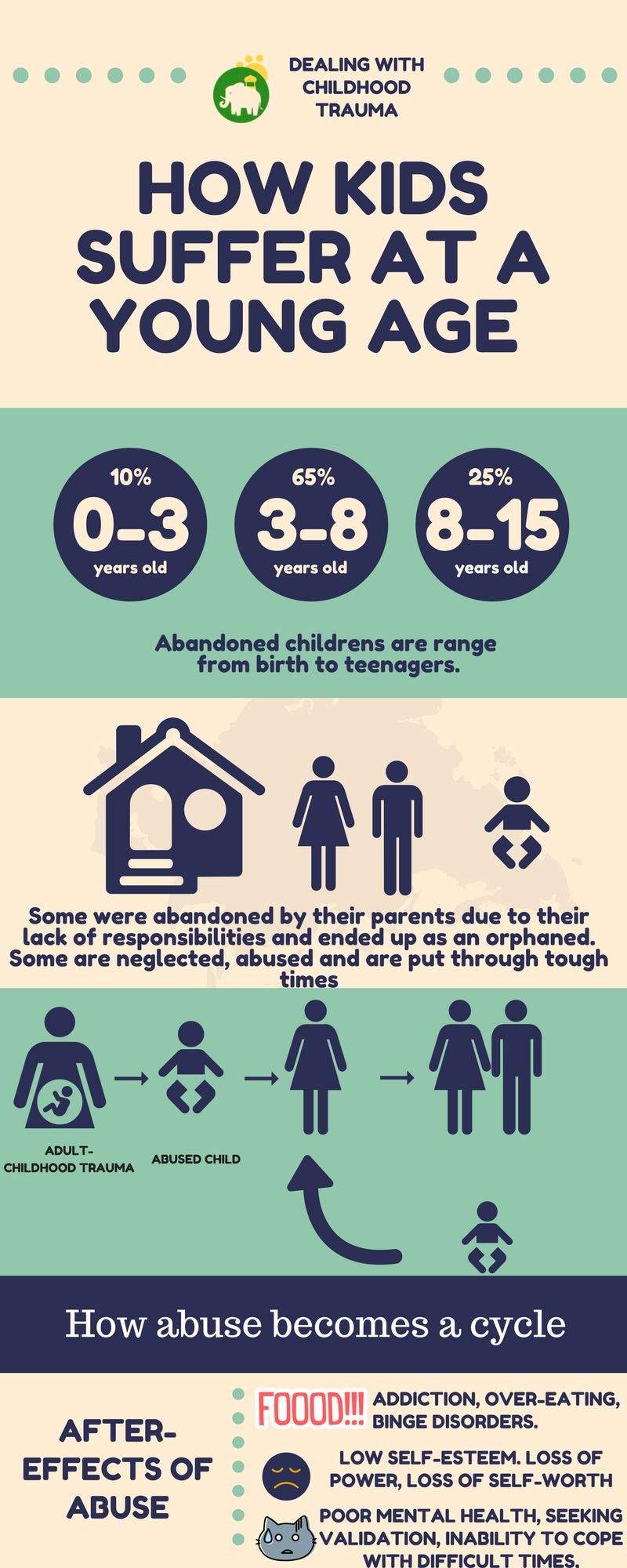 ---
This was my life. Now, let's fast forward to today. This is 1.1 year later, February 4th, 2018.
I wake up at 5:30am. No, I am not a morning person. I wake up because I have to shoot a recipe video for my fellow Indian ketoers. I already made the list of recipes yesterday night, it was a Sunday night. I came home after having a dinner with my boyfriend and his mum, and we had saag paneer yesterday. It is our favorite.
So, there are 10 recipes to shoot for this month. I make sure I have the vegetables for the soup I am going to post. I brush my teeth, sit in my balcony for 20 minutes, breathe the fresh air and go in the studio room. I shoot till 7.30am , I do not make noise. I do not want anyone to wake up, not because of my blog work.
I prepare my meal I am going to carry. I take the soup in a tupperware, carry the roasted veggies with it and the sweet potato pudding the cook made. (I am on PALEO now, so yayy to sweet potatoes). I leave.
I go check my whatsapp and Instagram at 12pm , I chat with my Indian keto buddies and reply to the DMs on Instagram.
I come home by 5, I have a shower with cold water. I see the workout video I saved from FitnessBlender. It is a Pilates abs blend, I work out for 45 minutes. Hungry by the time it is over, I have the leftover pudding and sauteed veggies I saved in the fridge. I bring my work at home, I work for a hour and keep it aside. I get to my blog, answer all the questions the readers have,  and arrange for my next recipe video and the blog post. I am tired, I sleep.
This part of my life is me working on a very perfect day, with all the things going perfectly as I planned. And this happens, maybe 4 times a month. But if you observe, I lost 30kilos with keto, kept it off and still eating healthy and maintaining my health . I am awesome, right ? WRONG. 
Most of the real days look like this- 
Me getting up at 6.30am with a nightmare again.  I am Late !!!!! I cannot do the shoot today, I will just go out in the balcony and breathe the fresh air.  I sit staring the sky, it is still little dark. I even make a coffee, to accompany me. I sit till the sun rises, go for a walk for 20 minutes and come home to have a shower. While walking, I think about the dish I am going to make for us (Me and Rahul) in the weekend and I decide it is going to be the Keto Rabdi from my blog. HE LOVES IT !
I come home, I hear my mom screaming from the other room " You have not washed the coffee pot still !!! I say, "What ??? Yes, Mom. I will do it right away."  She replies " What ??"
It's 12pm , I am bored at work. I use my mobile in the lab ! I am doing calculus and I am using my phone, I go to whatsapp and check the messages and spend 20 minutes there instead of 5, and I do this often while working, whole day. I sit with my colleagues for lunch, we laugh a lot. We even discuss how my BUMS are shapely now, and someone comments that they are in fact flat ! We laugh again. One of the guides comes to my desk and says that I did something wrong with my labwork, I take it lightly and the guide says " Correct it later, please" I say yes and he asks me if I want to accompany him and few more colleagues to attend a workshop our juniors have arranged.  We go to that, Rahul comes to pick me up and my guide jokes about the mistakes in my labwork and turning towards Rahul, he says "She should get more sleep, Keto has messed with her sleep cycle" . I giggle awkwardly, Rahul laughs. ( He is happy someone has pointed the insomnia I have because of keto )
Do you see what is still the same and what has changed ? Well, let me explain. This time it isn't a dream. I laugh, for real.
I am comfortable with my colleagues talking about my body, I know they don't mean to mock me. It is another Swati in my life now, just that it is real and I love it.
I come home from the morning walk and my mom still Screams "What?" Well, that is still the same.
Only thing I do is I block out all the negativity she throws at me. I understand she isn't going to change, not now. It has been 27 years, and I was mad to think that she will one day. By blocking, I don't mean avoiding it. I still cringe when she puts me down, but I soon come to my senses – The things she say has nothing to do with what I do. You see, I had the coffee at 6.50am and I came home from the morning walk at 7.35am, so the coffee pot was lying on the kitchen top for 45 minutes. I was going to come back and wash it, but God forbid I didn't do it for last 45 minutes. Earth would have drowned in those 45 minutes, me not washing it till then wasn't right. Yes, she thinks and functions this way. How are you supposed to make a woman think differently than she has for last 27 years?  It is a road leading to nowhere.  I cannot change anything of her, and I should not. I am doing nothing wrong, so I shouldn't fight back. I have forgiven my mom.
Talking about the lab-work, yes I got little distracted because of something and also my blog. My blog is my inner voice and I cannot spend one day without it. I love to put all my leftover energy into it and I work my ass off to fuel my passion. I got busy and neglected my labwork. So when my guide comes and asks me to correct it- Do I beat myself up and start questioning my purpose ? Do I start thinking and making myself overthink ? How I shouldn't have gone wrong? I am a person with good stature in my office, have I failed ? Will I never please him again ? People are going to laugh over my mistake. If you are thinking that I did all this, I didn't. I accepted that I was wrong, and I cannot be perfect at all the time. If this was me when my father was alive, and if my Teacher would have pointed this out- I would have exactly done the things I mentioned- Self-abuse, self-sabotage, overthinking and being ashamed !
So, what has changed suddenly in 1 year ? How was this so fast ?
I get up in the morning because I have a purpose and a passion.
I do not get up with guilt, shame and bloated. Although, I still have nightmares.
I do not please my emotionally unavailable, draining mom anymore. I have forgiven her. I accept that her remarks about me, her rejection has absolutely nothing to do with me. Not even a bit. It is her reflection of herself.
I do trust people. I laugh for real. I have another Swati in my life. I do not get offended.  It is no longer a dream.
I am not a perfectionist and I don't want to be. I do mistakes, I am flawed. And my guide and teachers are there to improve me. It has nothing to do with my self-worth. I should not beat myself up.
I lost major part of my teenage life, and some part of my adulthood at home, alone. I do not understand how humans communicate, if it is not at work. I am learning to be socially less awkward, and I am reaching there.
I still suck at many things. I am working on it. No matter what my mom says or what my Dad did has nothing to do with me. It was always them, unhappy with themselves.  I was a scapegoat, but I am not anymore.
There are days I still lash out, old memories come back. ( I have nightmares about my Dad beating me to death and my mom watching from another room and doing nothing about it ) I am working with a therapist and I am proud to say I have started to heal. I am in recovery. At least I am fortunate enough to start working on it. WEIGHT LOSS WAS THE FIRST STEP TOWARDS RECOVERY, STILL A LOT IS LEFT.
---
So, do you know what happens to a recovering adult from childhood trauma ? I think you need to know that, and I will write about this and other things with solutions( likely solutions) in another post. Before that, make sure you and I are on the same page.
We are told to respect our parents because they are elder to us.  Especially , In India, the need to oblige with them is so real. I mean, some are born lucky and have wonderful parents (Case in point- My boyfriend) , but some of us are not. It is not us who are at fault, it is our programming. We are absorptive as a sponge when we are little. Whatever our parents say or make us feel is the holy grail. We are expected to oblige, out of respect. We, the victims, respond peculiarly when we grow up. I will cover those up in the next post.
This topic may not be obvious to may readers on my blog. The Childhood trauma thing, I realized it 3 years back. I started googling about how I felt and things like " What are daddy issues ? " " Why does my mom need me to be perfect ? " "Why does my mom constantly taunt me ?" It was then I realize that I am in depression and I should seek professional help. I started seeing a therapist from 2016. It was then I realized the words " Narcissistic mother and emotional unavailability" or " Father and bipolar disorder" or " Things you must do to remove negativity" and such.
Little did I know, How I was in a deep rabbit hole and there was no one to listen to me on the other side. Little did I know that I myself made the rabbit hole and crawled inside of it, out of obligation- not knowing it was my programming. I was fine, but my programming was not- I needed to change that.
---
I am starting a series about my depression and I am writing my thoughts and possible solutions to tackle it.  If there is anyone out there, reading this and can relate to this, I would be so happy.  This was hard, writing it down, sharing it with you, was hard. But, I needed to speak my truth. I needed people like me, to deal with abusive childhood.  I am not an expert and still in recovery. But there is nothing like being happy all the time, we all have been through this. Somebody, at some point of life, threw us in a hole and we carved the way to make it a rabbit hole- not knowing it was not us, but the programming that messed us up. I made several posts about depression and I am dividing it into parts so that it doesn't become too long. If you are still reading and are with me, thank you for taking out the time to read it. Stay tuned or the next post where I talk about childhood trauma, it's effects, and dealing with depression along with losing weight.